Our independent agents work to protect your property, vehicles, and identity through customized insurance policies. We also offer healthcare options for all ages through multiple companies to meet your individual needs.

Meet our team of professionals:
Gretchen Hefner-Evans
Independent Home, Auto, Commercial and Farm Insurance Advisor
Real Wealth Insurance
With 35 years of experience in the insurance industry, Gretchen brings a wealth of practical knowledge in helping clients to decide how best to protect their assets. With a focus on client education, her goal is to create a comprehensive and affordable plan based on the client's needs and values. Gretchen guides her clients through the process of obtaining home, auto, and business insurance from various companies. What sets her apart is an annual review of clients' insurance policies to ensure appropriate coverages. As an active member of the National Association of Professional Insurance Agents (PIA) and the National Association of Insurance & Financial Advisors (NAIFA), Gretchen keeps current and informed about industry changes and insurance options for her clients.
In her free time, Gretchen enjoys traveling and spending time with her husband, daughter, and friends.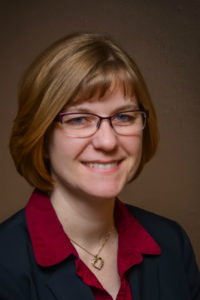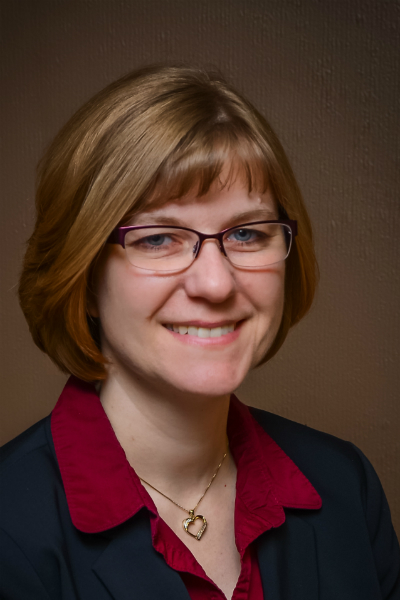 Carrie Weyer
Independent Insurance Agent
Real Wealth Insurance
Carrie has worked in the healthcare industry for over 15 years. As her passion for helping people grew, she became licensed in Wisconsin for Health, Life, and Property/Casualty insurances. Carrie guides clients through the process of choosing an appropriate insurance plan that fits their current needs and lifestyle, including individual major medical insurance, short term medical insurance, supplemental insurance and dental insurance plan options through various companies. As needs arise, Carrie works with her clients to utilize their insurance plans appropriately. Carrie is constantly expanding her expertise, proficiency, and knowledge of insurance plans and choices available to her clients.
Carrie and her husband have seven children and one grandchild. She enjoys gardening and spending time with her family.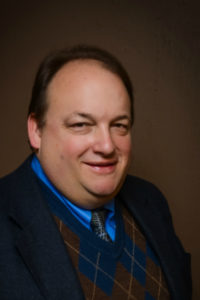 James J. Silbernagel, CFP®, LUTCF
President
The Silbernagel Group, Inc. Real Wealth® Advisors
Principal
Real Wealth Insurance
Real Wealth Tax & Accounting, LLC
Real Wealth® Media
Jim Silbernagel has been in the insurance and financial industry for over 30 years. He believes in a holistic approach to a healthy financial lifestyle, which includes investments, asset protection, insurance, retirement planning, estate planning, tax efficiency, and identity protection, no matter age or current financial state.  He helps clients realistically assess current status in all aspects of their lives and plan for a bright future and meaningful living. He has a passion to educate Americans to make smart choices with their money and live a life with purpose. This passion is carried out through his Real Wealth® Weekly podcast program of 25 years and through his support of organizations such as Life Happens, the MDRT Foundation, and the Wounded Warriors Project.
He holds securities licenses series: 6, 7, 63 and 66. He is insurance licensed for life, health and property/casualty. Jim has earned both his CFP® and LUTCF designations. He is a Life & Qualifying Member of MDRT, NAIFA, FSP, Forum 400, FSI, Advisors in Philanthropy and Ambassador for Main Street Philanthropy.
Jim has a zest for living! He enjoys flying, fishing, boating and relaxing at his home with his wife of 30 years and three children.
Jim offers securities through Concorde Investment Services, LLC (CIS), member FINRA/SIPC; advisory services offered through Concorde Asset Management, LLC (CAM), an SEC registered investment advisor; and insurance through Real Wealth Insurance Services, LLC (RWI). The Silbernagel Group, Inc. and RWI are independent of CIS and CAM. Check the background of this investment professional on FINRA BrokerCheck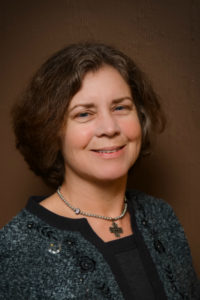 Joanne Silbernagel
Independent Agent & Collaboration Manager
The Silbernagel Group, Inc. Real Wealth® Advisors
Joanne promotes good relationships between our family of businesses and cultivates those with clients. She is involved in many administrative projects, attends professional conferences for the companies, and assists in finding qualified speakers for the Real Wealth® Weekly podcast program. Joanne has been an Insurance Agent for over 25 years, holding Life, Health, and Property/Casualty Licenses. As an active NAIFA Member, Joanne is constantly developing new ideas to bring to The Silbernagel Group.
When she's not at the office, Joanne gives private guitar & piano lessons to all ages, and is involved in her local church and school music programs.
Michelle Moericke, RP
Director of the Client Care Team and Client Coordinator
The Silbernagel Group, Inc. Real Wealth® Advisors
Michelle is a detail-orientated professional who works hard to provide exceptional client service.  Michelle is also responsible for making sure the day-to-day operations of the firms run smoothly.  Over 20 years of experience with the financial services and insurance industries allows Michelle to effectively address our clients' questions and needs in a fast-paced, changing environment.  Michelle graduated with her Bachelor's Degree in Business Management from the University of Wisconsin – Milwaukee. She holds her Series 7 and 66 securities licenses, Wisconsin Life, Health, and Property/Casualty insurance licenses, and earned the Registered Paraplanner designation.
In her spare time, Michelle enjoys visiting family members across the country, reading, cooking, and volunteering in her community.
Debra Doherty
Director of First Impressions
The Silbernagel Group, Inc. Real Wealth® Advisors
Debra's communication and customer service skills make all who come through the front door feel comfortable. Her interactions with clients set the tone for a good meeting with the client's team of advisors. Her previous experience in the banking industry of over 40 years gives her an added insight into detail and customer relationships, making her an invaluable asset to the Silbernagel Group team. She continues to develop her skills by taking classes in customer service, compliance, auditing and business management.
She is married, has three children and two grandchildren. She and her family enjoy camping, cooking and attending the grandchildren's sporting events.